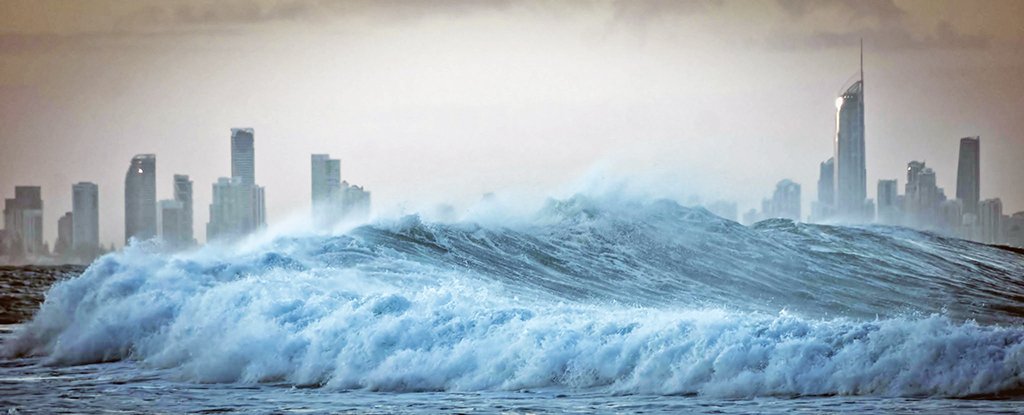 A mathematician says he's found a system that could stop tsunamis in their tracks
A volley of deep-ocean sound waves.
The pressure of deep-ocean sound waves could be used to stop tsunamis in their tracks, researchers have found, by dissipating their energy across wider areas and reducing the height and speed of these monster waves before they reach land.
Acoustic-gravity waves occur naturally in the oceans, cutting through the water at the speed of sound, and Kadri says controlling these waves could give us a way of reducing a tsunami's momentum.
AGWs can stretch for hundreds of kilometres, and travel many thousands of metres, and it's thought that plankton (which can't swim themselves) rely on these waves to move around and find food.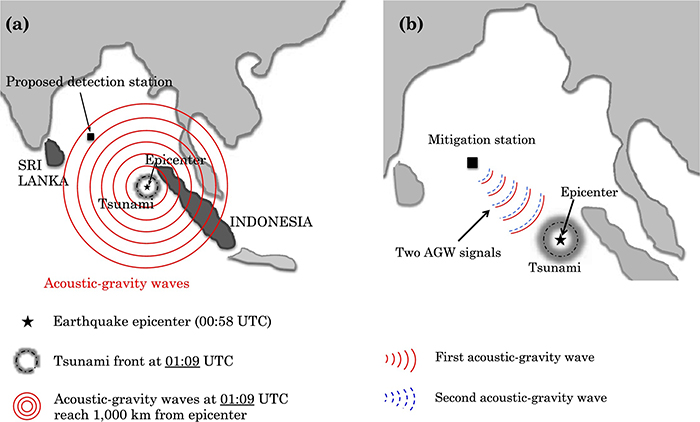 How AGWs could warn us about and stop tsunamis. Credit: Usama Kadri/Heliyon
Now, all we need is a way to engineer and control these sound waves - something Kadri hasn't covered in his sums.
The best way to tackle this could be to somehow harness the AGWs created naturally by tsunamis, Kadri says. Essentially, we need to figure out how to fire some the energy created by a natural disaster back in the other direction.
For the time being, Kadri's calculations are just a proof-of-concept, but if we can get the idea to work, there's the potential to save many lives, and lessen the risk of large-scale chaos.
It might be a while before we have anti-tsunami stations dotted around the coast, but this research suggests that they could be feasible, and potentially adjusted to suit each incident as well.
"While the scales involved may differ in each process, the underlying physical processes involved are similar."